Quality Parts - Quality Service - Customers First
Automotive Parts Company is a manufacturer and importer/ distributor, specializing in bearing, seals, complete hubs and drive belt tensioner , alternators, U-joints and more.
Automotive and Industrial applications
Hub Assemblies over 700 Part Numbers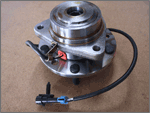 This is a fast growing segment of our Bearing Industry. There are 2 types, driven and non-driven. For the last 10 years there has been an increasing amount of vehicles that are being equipped with unitized bearing assemblies. Many of these units will have an integrated ABS sensor built right into the housing of the spindle.
The process of maintaining accurate installation of a new bearing has become easier. No more pressing off the old bearings and pressing in the new ones. For the most part, all the technician has to do is unbolt the old / worn unitized bearing from the steering knuckle and bolt on the new unitized bearing. Vehicles equipped with ABS systems just have to plug the sensor back into the bearing.
Bearings over 1000 Part Numbers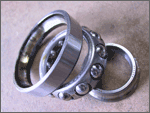 Radial Ball Bearings, Angular Contact Bearings, Taper Roller Bearings, Cylindrical Roller Bearings, Clutch Release Bearings, Carrier Bearings, Axle Saver Bearings. Manufactured in US, France, Germany, Canada, Japan, Taiwan and China by ISO 9000 / 9001 / 9002 certified Manufacturers.
Oil and Grease Seals Over 750 Part Numbers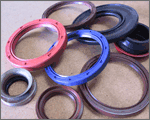 Our Oil Seals, Grease Seals and Oil Bath Seals are manufactured to exceed or meet OEM specifications by Local and Offshore certified manufacturers who have for many years been manufacturing rubber products for the Global OEM Market.
Universal Joints over 100 Part Numbers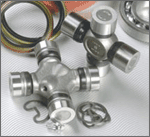 Misc Items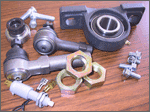 Heim Joints, Jam Nuts, Brake light switches, Pillar Blocks and Inserts, Nuts and Bolts.