Quality Parts - Quality Service - Customers First
Automotive Parts Company is a manufacturer and importer/ distributor, specializing in bearing, seals, complete hubs and drive belt tensioner , alternators, U-joints and more.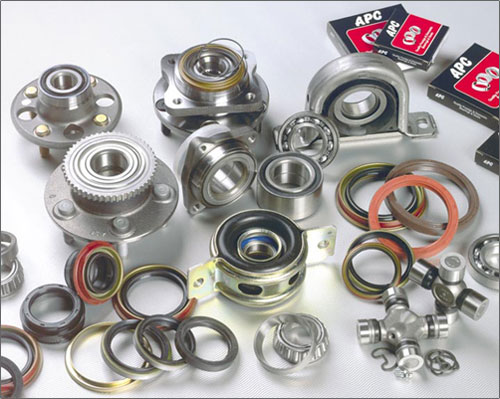 Our OEM line of Bearings are purchased from major OEM manufacturers in Japan, Europe and North America.
All our Seals are made to meet or exceed original specifications.
For the price sensitive markets, we also carry an economy priced line of Bearings. These Bearings are primarily imported from China and are sold significantly cheaper than our OEM line of Bearings. All economy priced bearings are flagged with an numble suffix on our price sheets.
We have been able to provide our customers with cost-effective alternatives to their Bearings and Oil Seals requirements. Our ability to carry inventory on many specially ordered parts for our customers, helps so that you need not put out the capital and warehouse space.
Just order as you need it!
Whatever your requirements are, whatever your industry, whatever the product, let us help you!
Charles Zhang is president and C.E.O. He has been involved for many in the manufacturing and distribution Power transmission and automotive parts.
Our emphasis has always been that the customer is King. We must make sure that we are able to fulfill the needs of all our customers.
Here are some of the advantages of buying from usa:
We carry a full line at discounted prices.

We provide technical support on all those hard to find part numbers.

We have a very high fill rate.

Regular stock orders received before 3.30pm are shipped out the same day.

A Will Call counter is available in Chino and Los Angeles for your convenience.

We are a dedicated, flexible team and we enjoy what we do.

Toll free fax number to fax your orders. (800-968-7705)